Federal Insurance Programs
Health Insurance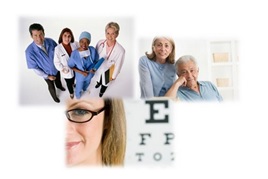 The Federal Employees Health Benefits Program (FEHB) offers employees a wide array of health benefit options to choose from and allows an employee to select a plan that fits their needs and lifestyle. On average, the federal government pays 70% of health plan premiums while employees pay the remaining premium through payroll deductions. This benefit provides comprehensive medical benefits, including hospitalization, surgery, doctor's office visits, preventative care, and prescription drugs with no pre-existing condition limitations. FEHB has a few plan types with several health carriers in each plan: Fee-for-Service (FSS- equivalent to a PPO), Health Maintenance Organizations (HMOs), Consumer Driven Plans and High-Deductible Plans.
Supplemental Dental & Vision Insurance
Employees are eligible to participate in dental and vision coverage through the Federal Employee Dental and Vision Insurance Program (FEDVIP). FEDVIP provides a selection of dental and vision plans for federal employees and their families at a group rate. Employees are responsible for the full group rate premium which is paid through pre-tax payroll deductions.
Life Insurance
Life Insurance can provide peace of mind and financial protection for employees and their loved ones. By way of the Federal Employees' Group Life Insurance (FEGLI) Program, employees are offered Basic Life Insurance with options to increase coverage. The federal government pays approximately 1/3 of the Basic Life premium and employees are responsible for paying the remaining 2/3, which is paid via post-tax payroll deductions.
Long Term Care Insurance
Long-term care insurance (LTC) can protect an employee's financial future by helping to pay the high cost of long-term care. Long-term care insurance programs include coverage for nursing home care (all levels received in a licensed facility), community-based care (assisted living facilities, adult daycare and home health services), hospice center, caregiver support and alternative plans of care. There are two types of programs for employees to consider: Judiciary's Long-Term Care Program and Federal Long-Term Care Insurance Program.
Work/Life Balance
Flexible Benefits Program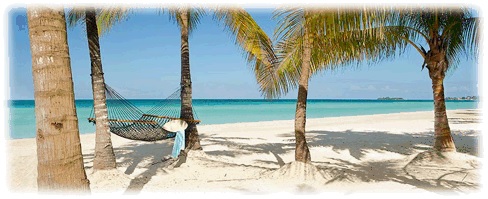 The Flexible Benefits Program allows employees to increase their take home pay by using the Judiciary's pre-tax options for health care, dependent care, and health insurance premiums. In accordance with Section 125 and 129 of the Internal Revenue Code, employees can set aside part of their paycheck on a pre-tax basis that can be used to pay for certain health care expenses or childcare expenses. The program has three key components: the Healthcare Reimbursement Account, the Dependent Care Reimbursement Account and the Premium Payment Plan.
Vacation/Sick/Other Leave
To assist eligible employees with maintaining a healthy work/life balance, the probation office offers a generous amount of leave through a combination of federal holidays, annual (vacation) leave and sick leave. Full time employees with less than three (3) years of service accrue approximately 2.5 weeks of annual leave per year. This increases to 4 weeks from years 3-15, and up to 5 weeks each year when an employee has reached 15 years or more of service. In addition to annual (vacation) leave, full time employees also accrue approximately 2.5 weeks of sick leave each year and are given ten (10) paid federal holidays.
Telework & Flexible Work Schedule
A flexible schedule affords employees the opportunity to create a schedule that accommodates the needs of the court while maintaining a flexible work environment. Employees may be eligible to establish a flexible schedule outside of the standard work hours and/or Telework. Telework is a working arrangement that allows eligible employees to perform their official work duties and responsibilities at home or some location other than the regular work site.
Financial Security
Federal Employees Retirement System (FERS)

Recognizing the importance of an employee's future, the federal government provides its employees a retirement program called the Federal Employees Retirement System (FERS). It is a three-tiered retirement plan that enables employees to take an active role in securing a strong financial foundation for their retirement. All federal employees are automatically enrolled and may file for retirement once they meet the eligible requirements. The three components of the plan are the FERS Basic Benefit, Social Security, and Thrift Savings Plan.
Thrift Savings Plan (TSP)
TSP is a savings and investment program designed to provide retirement income. It is an important component to the FERS Retirement Plan. It is comparable to a private-sector tax-deferred 401(k) plan, which offers both a traditional and a Roth contribution option, tax deferral on traditional contributions, agency matching, a choice of 5 investment funds, a loan program and a choice of post-separation withdrawal options.